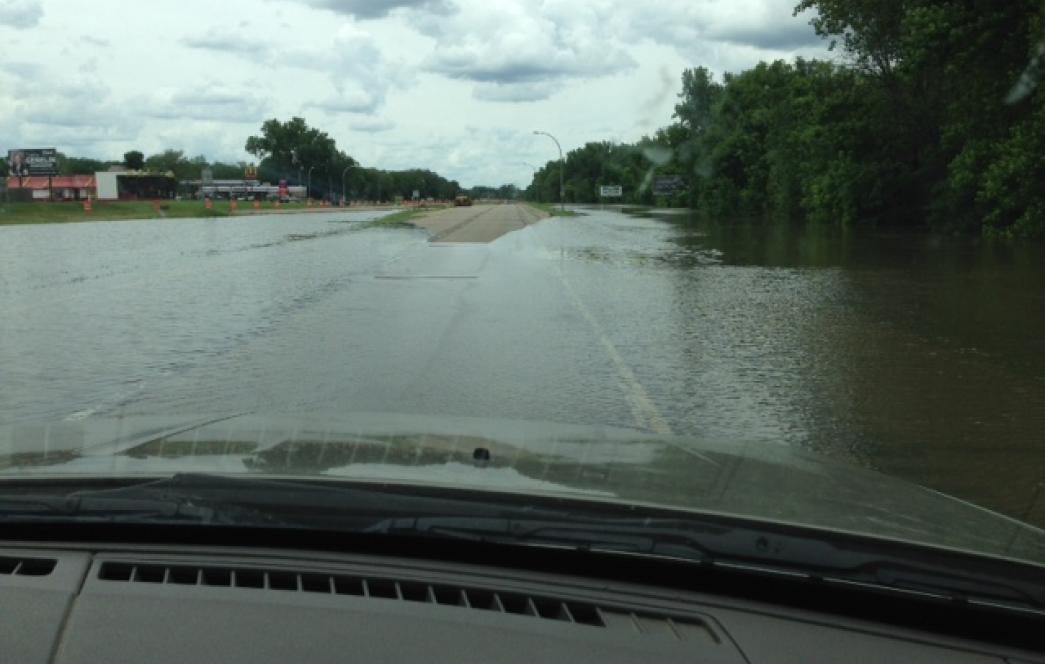 Battling Floodwaters and Erosion in Nicollet County
Heavy rains over the past few years have taken their toll on Nicollet County's local roadways. A typical June for the county involves less than five inches of total rainfall. This June the county was deluged, with rainfall totals measuring from 8 to over 14 inches across the county, most of which fell over a six day period in the middle of the month. A partnership between MnDOT, BWSR and the Nicollet SWCD is working ease the impact of these heavy rains.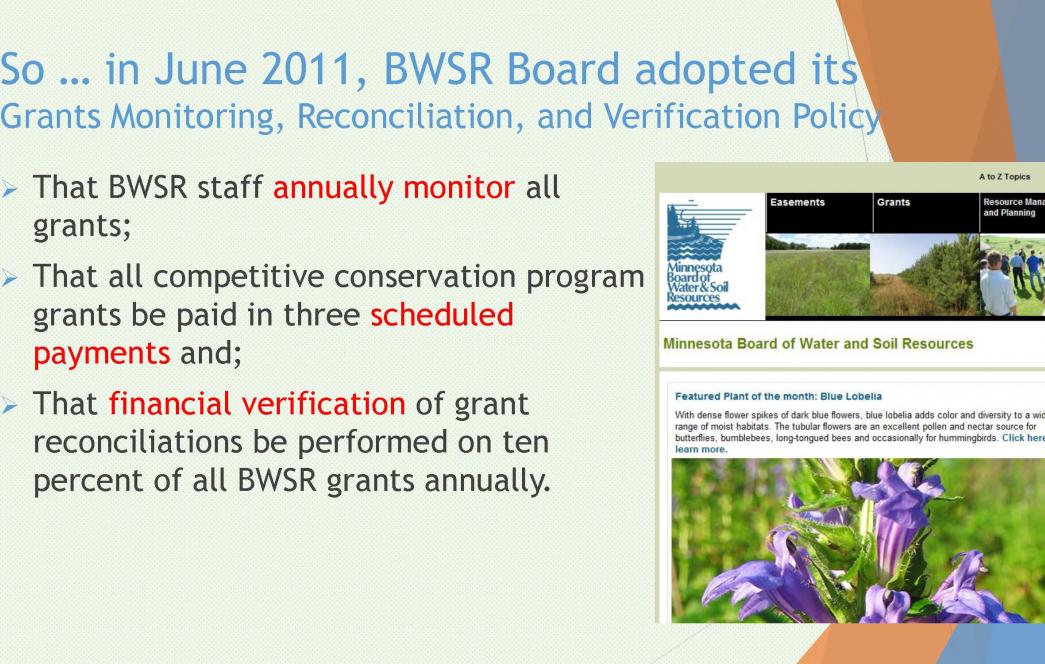 Taking Stock: BWSR's Grants Verification Process
Among the "core values" of the Minnesota Board of Water and Soil Resources are empowerment and accountability. These values are central to our agency, but they're also integral to the relationships we have with our local government partners. Our agency empowers local governments by disbursing approximately $41 million in grants each fiscal year. To enhance the accountability of those grant funds, we adopted a verification policy.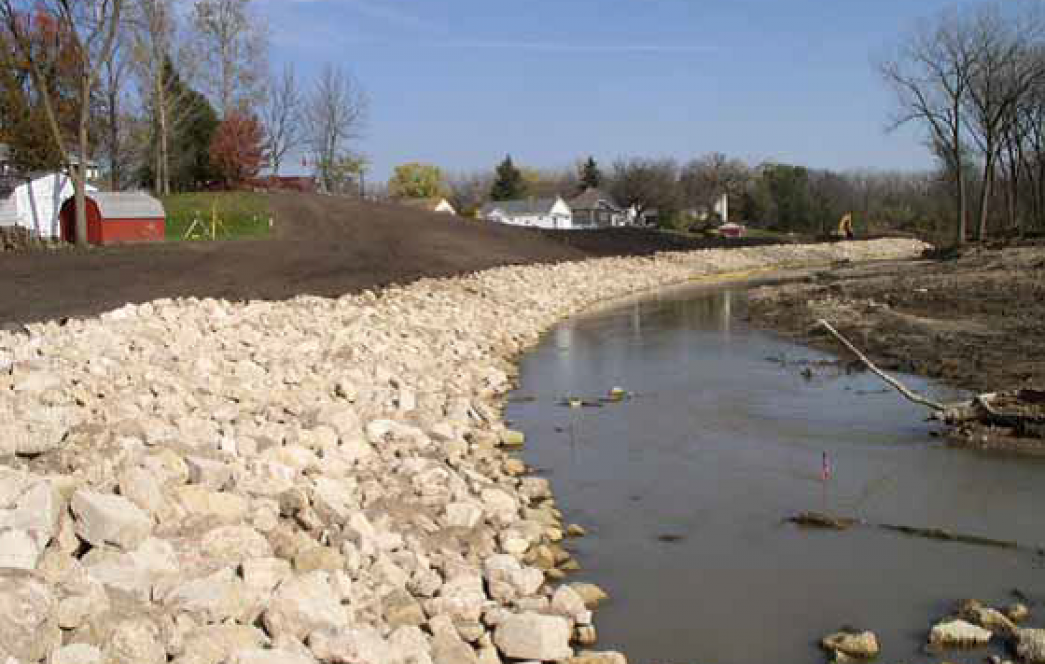 When Natural Disasters Strike
Over the last 15 years, Minnesota had 12 emergency events rise to the level of federal disaster declaration. These events require a tremendous amount of coordination on the part of federal, state, and local agencies. Unfortunately, disasters are virtually impossible to predict, so government response must be both effective and nimble. In order to meet both those requirements, the Minnesota Board of Water and Soil Resources created a standard operating procedure for its disaster response.
Drainage Law Update: Water Management Considerations
Since 2006, the Board of Water and Soil Resources (BWSR) has facilitated the stakeholder Drainage Work Group, which involves more than 20 stakeholder entities representing agricultural, environmental, government and university sectors. Last year, the group's work included water management considerations in drainage law.