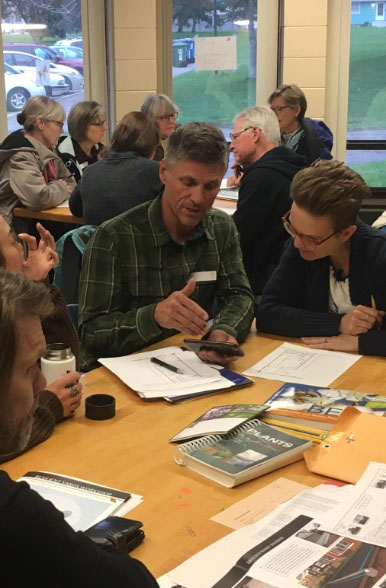 Conservation partners are playing a key role in the success of the Lawns to Legumes Program. This Webpage is designed to provide guidance and resources to help partners collaborate effectively as part of the program.
Lawns to Legumes Partner Toolkit - This resources has been developed to summarize key partnership opportunities. It includes a table that lists key partners and identifies opportunities for involvement.
Sample Landscape Permit - This sample permit has been developed as an option for cities to use to allow pollinator plantings and larger perennial gardens on residential landscapes if they don't want to make significant ordinance changes.
On-site Consultation Form - This form was developed to be used to assess properties as part of on-site consultations with landowners.
Lawns to Legumes Logo and Use Instructions - This resource is in development 
Pollinator Priority Area Shapeflies - These are the ArcGIS files that were used to develop the pollinator priority map for the Program.