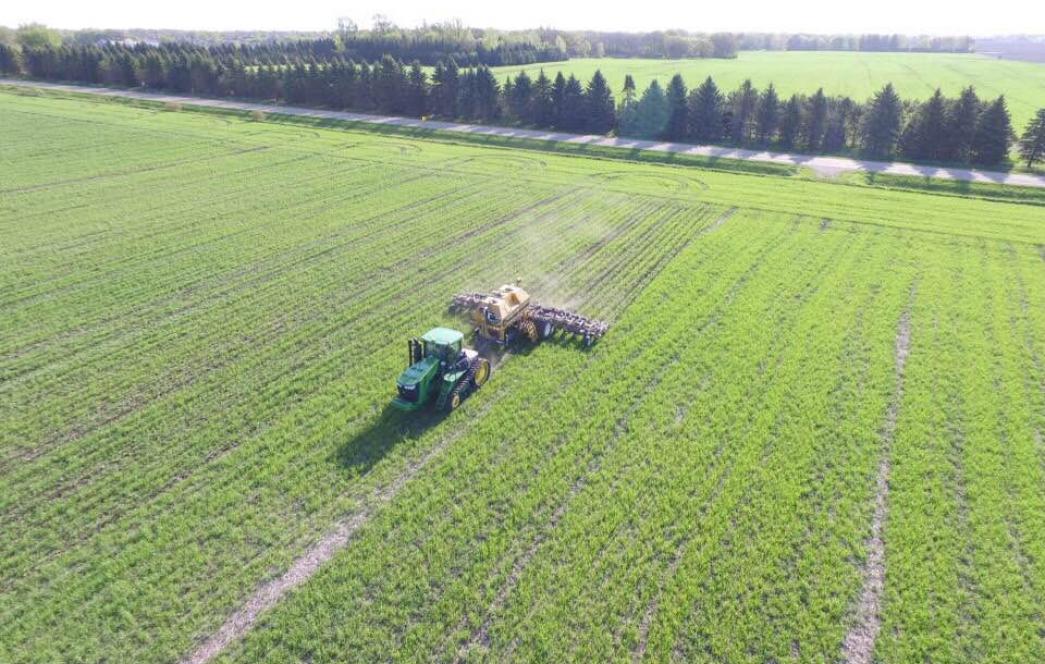 Strip-till practices catches on as buffer alternative
A conservation tillage method that only disturbs rows where seed will be planted is gaining traction as an alternative practice to bring properties into compliance with Minnesota's riparian buffer law. Strip-tilling requires less fertilizer and working hours than conventional tilling while making fields less vulnerable to erosion.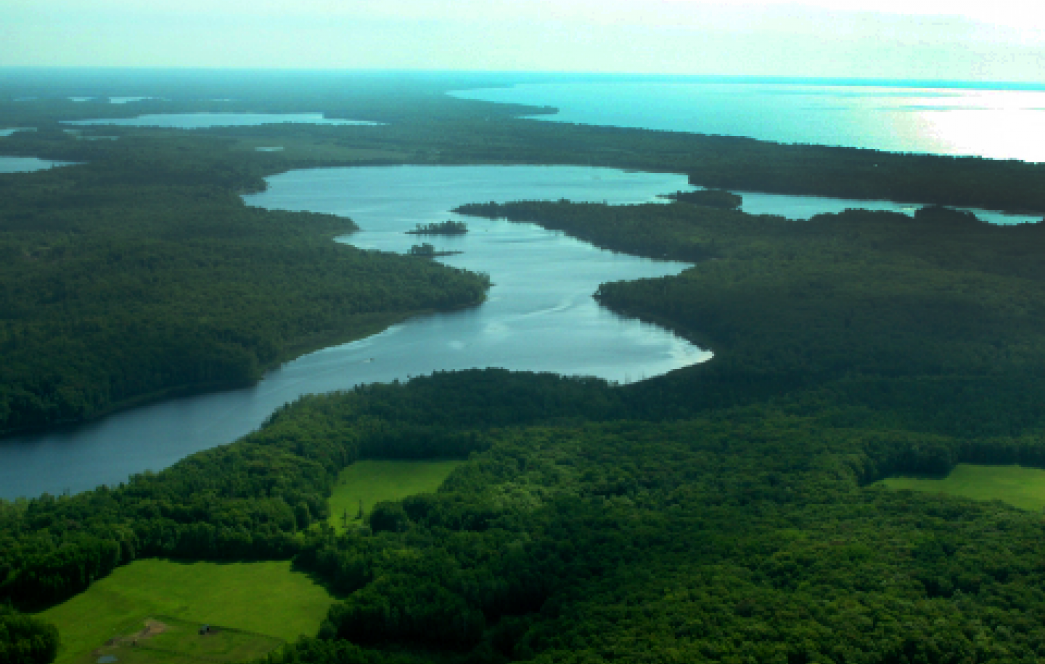 Saving forest cover, saving at-risk lakes in Aitkin, Crow Wing Counties
"If you look at some of these lakes, all you're going to see is a beautiful water body where the lakeshore looks pretty good. Conveying the urgency of protection is a little harder." — Steve Hughes, Aitkin SWCD
Aitkin and Crow Wing SWCD staff are working with private landowners to preserve 25 at-risk, cold-water lakes through voluntary conservation. By permanently protecting forestland within the watershed, the Environment and Natural Resources Trust Fund-backed project aims to maintain and improve the lakes' water quality.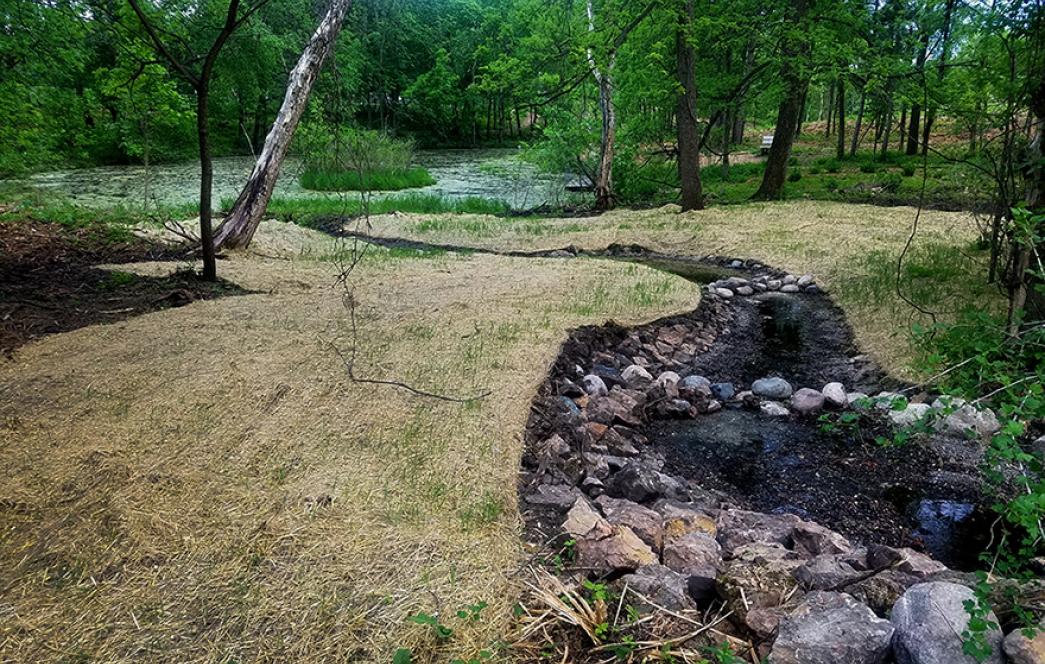 School forest unites volunteers, watershed
Wildlife and water quality will benefit from a collaboration among Riley Purgatory Bluff Creek Watershed District staff, Scenic Heights Elementary School students and a host of volunteers helping with a 7-acre restoration in Minnetonka School District's Scenic Heights School Forest. Other partners include the Minnesota Department of Natural Resources, Hennepin County, Three Rivers Park District, the City of Minnetonka, Boy Scouts and Girl Scouts.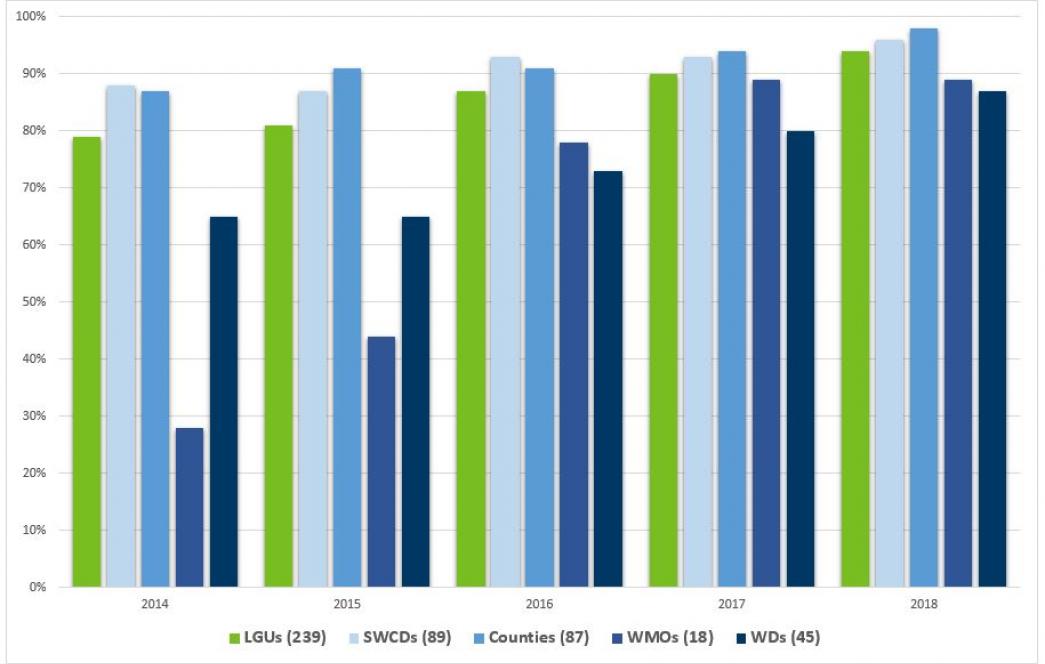 PRAP report shows increased compliance
BWSR's Performance Review and Assistance Program (PRAP) asses how well a local government complies with basic standards for conservation work such as on-time reporting, auditing, and maintaining updated water plans. A recent PRAP report indicates overall compliance with these basic standards has increased by 15 percent since 2014.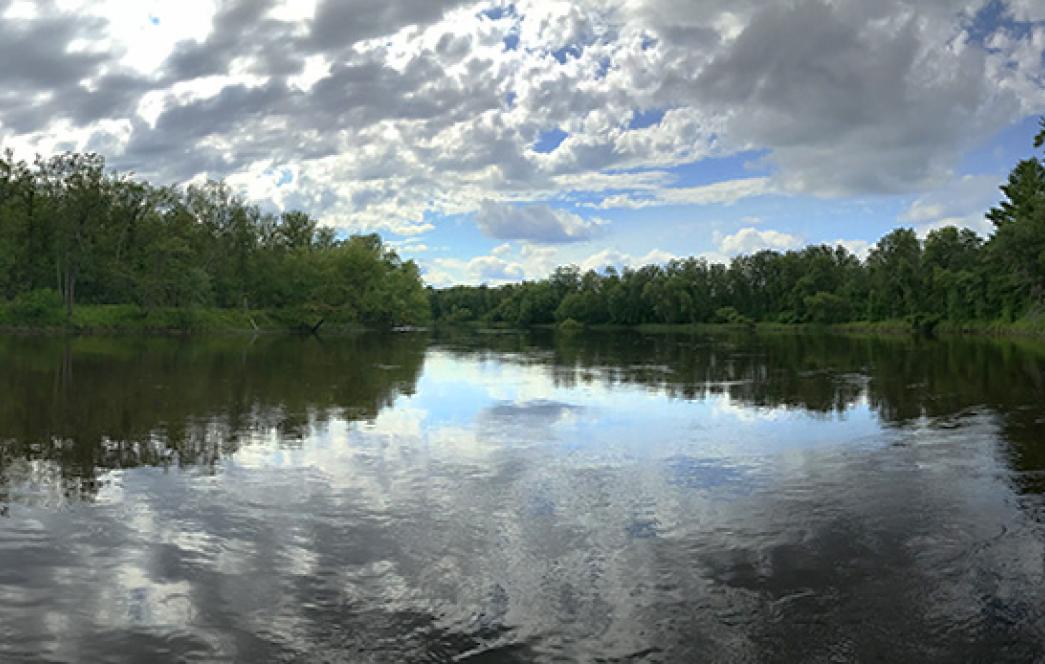 Protecting Mississippi River headwaters habitat
"The primary purpose of the program — the reason it's funded by (the Lessard-Sams Outdoor Heritage Council) — is to protect critical fish and wildlife habitat along the first 400 miles of the river. Whenever you protect habitat, you're going to get clean-water benefits and vice versa." — Paula West, Mississippi Headwaters Habitat Corridor Project coordinator
With $8.5 million from the Outdoor Heritage Fund, conservation partners are working with landowners in the eight-county Mississippi River headwaters region.