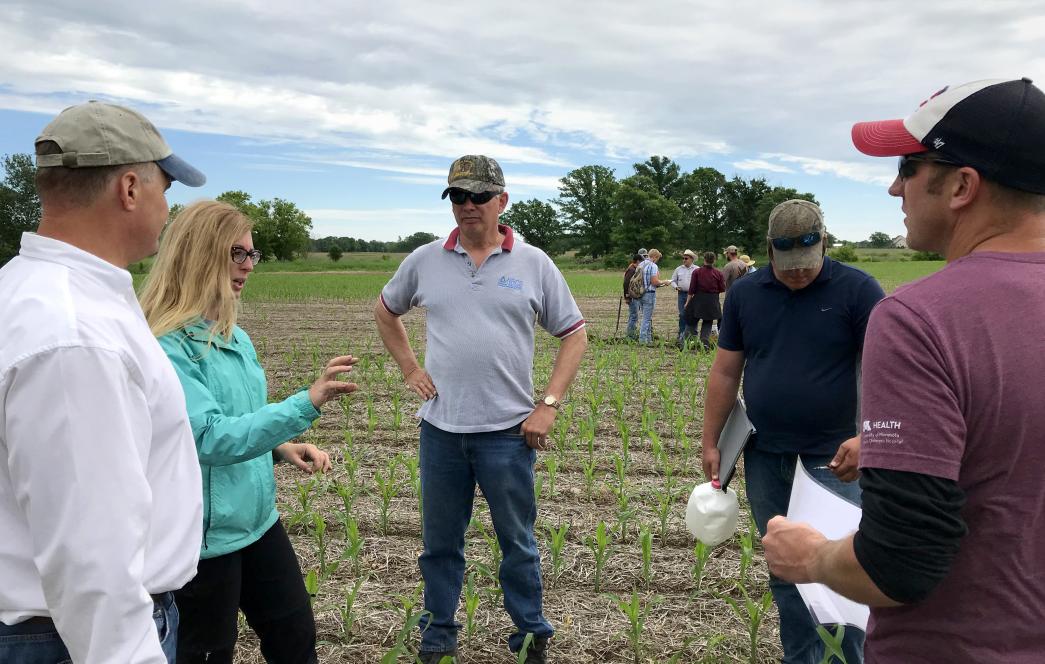 NRCS training explores soil health
Four Minnesota NRCS soil health assessment sessions in four corners of the state —Becker, Kanabec, Murray and Steele counties — brought together NRCS, BWSR and Minnesota Office of Soil Health trainers for intensive, two-day on-site sessions. Comparing no-till vs. conventional tillage equipped conservation workers to demonstrate soil health benefits to producers.
New London collaboration stretches grants
A collaboration between the Middle Fork Crow River Watershed District and New London stretches Clean Water Fund grants by slating stormwater management projects with planned street improvements. To augment grants with long-term funding generated by a local tax levy, the watershed district also established a 15-year water management project.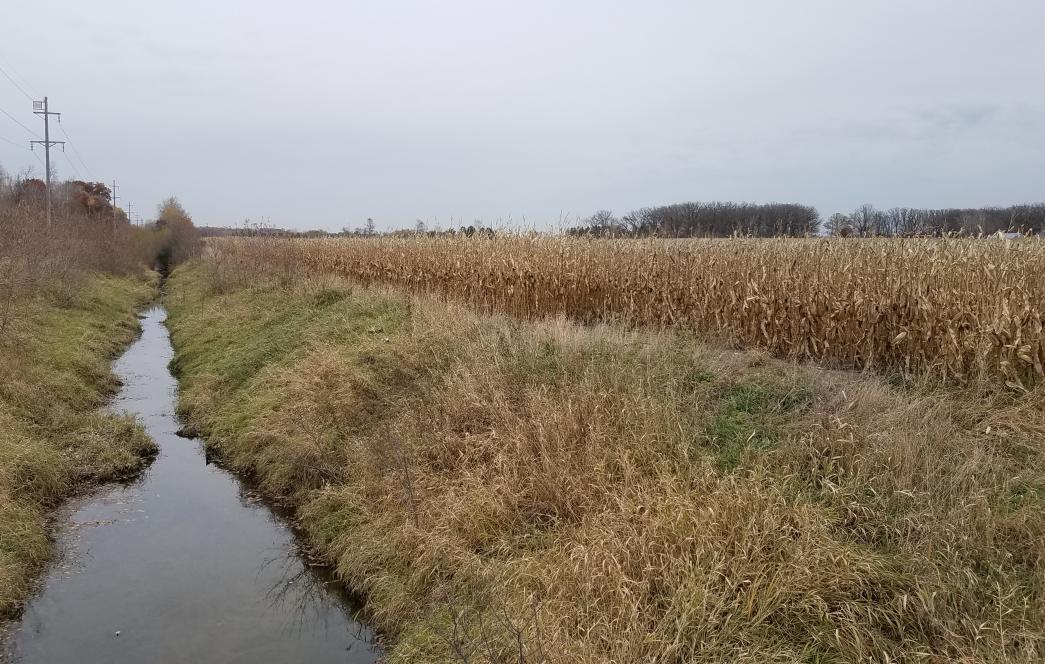 Buffer law flexibility yields results
The Decision Support Tool uses site-specific data to recommend alternative practice options that allow narrower riparian buffers to meet requirements of the law. The tool was funded by the Minnesota Corn Growers Association, designed by the University of Minnesota and supported by the Minnesota Board of Water and Soil Resources.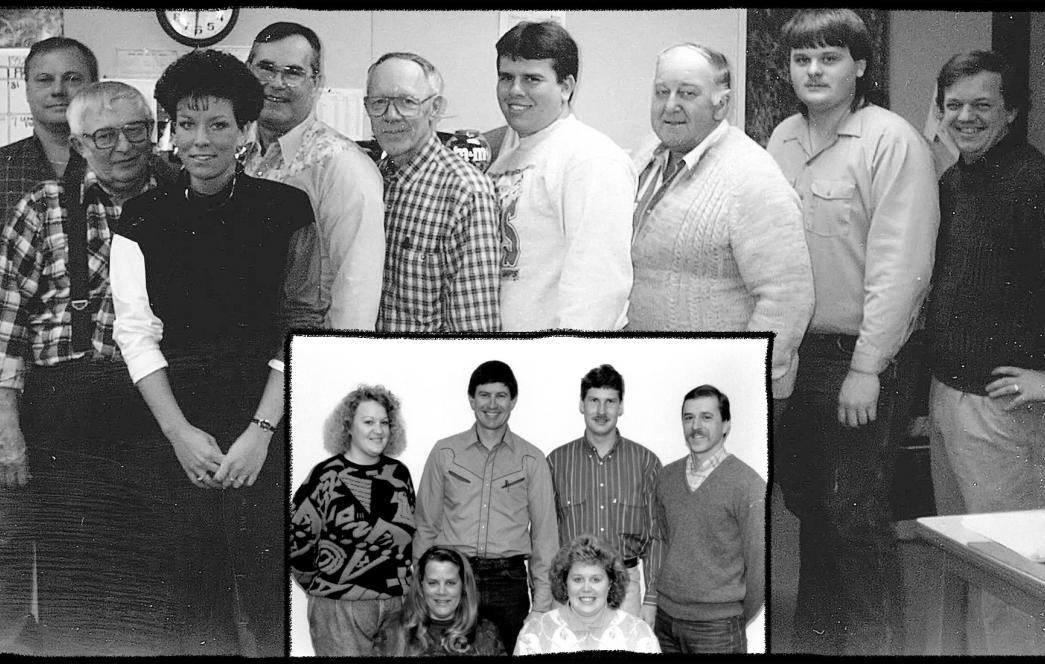 Meet two long-standing SWCD teams
Cottonwood SWCD and Faribault SWCD offices both benefit from the experience of long-standing conservation teams, who reflect on 30 years' change in practices, funding and technical elements of their work. One constant: board support.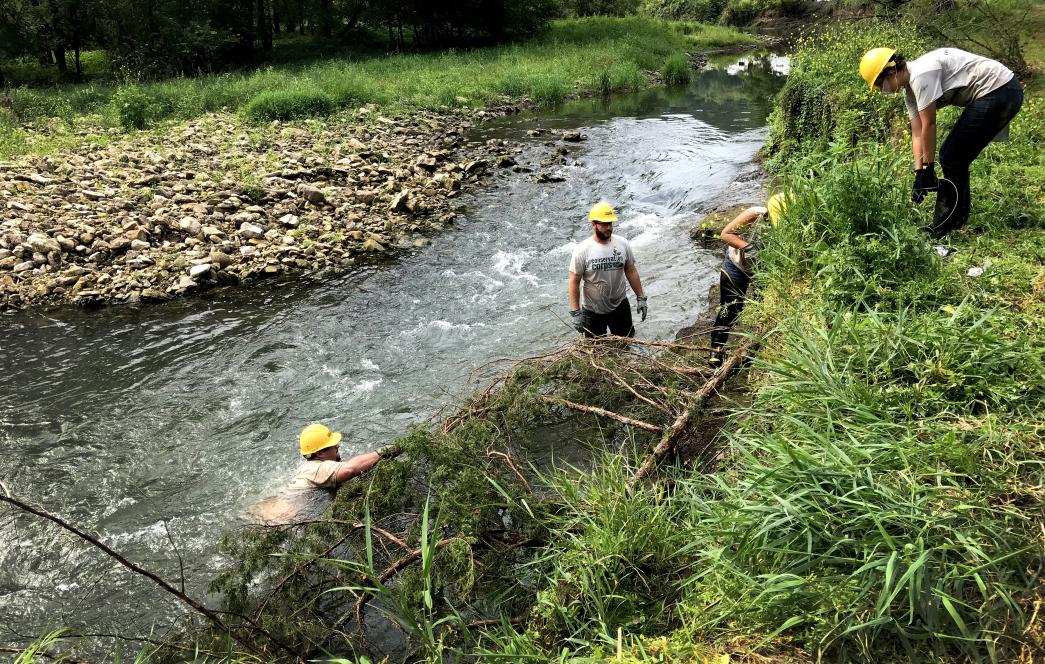 AmeriCorps powers Root River SWCD project
"If it wasn't the Conservation Corps doing it, I don't know that we would get this kind of work done." — Bob Scanlan, Root River SWCD assistant manager, on the labor-intensive cedar revetments that are stabilizing Root River tributaries in Houston County.