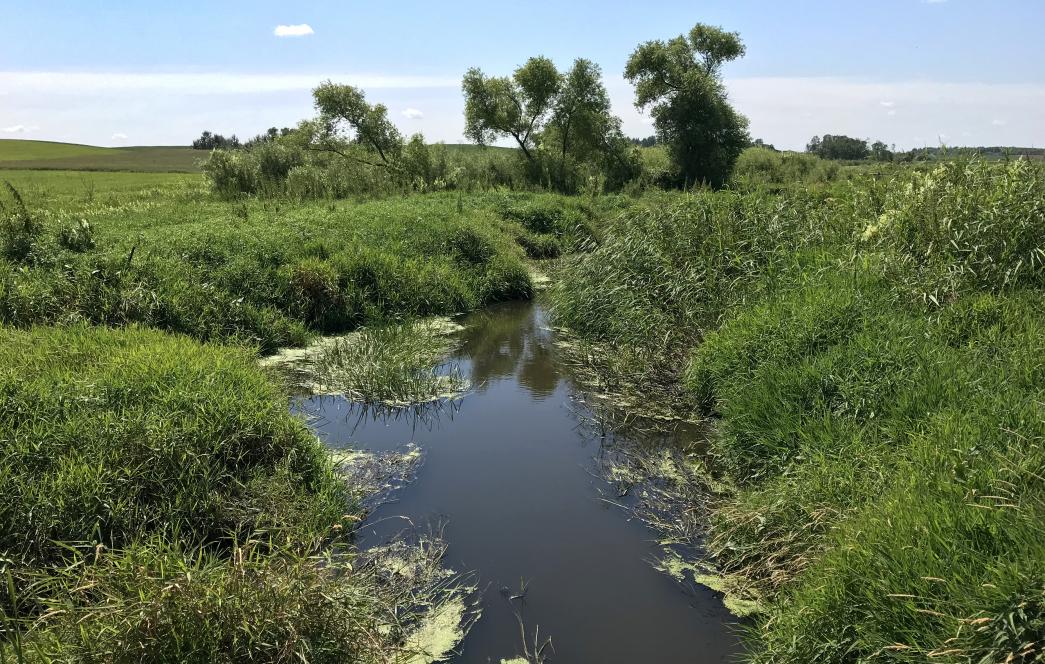 Fixing field-splitting gullies aids Sand Hill River
In the Upper Sand Hill River Watershed near McIntosh, East Polk SWCD staff has helped farmers install 133 structures that curb erosion. Working with Clean Water Funds and Sand Hill River Watershed District aid, to date they've completed $1.5 million in projects that keep about 426 dump truck loads of sediment out of the river annually. More are planned through a $790,240 Targeted Watershed Program grant from the Minnesota Board of Water and Soil Resources.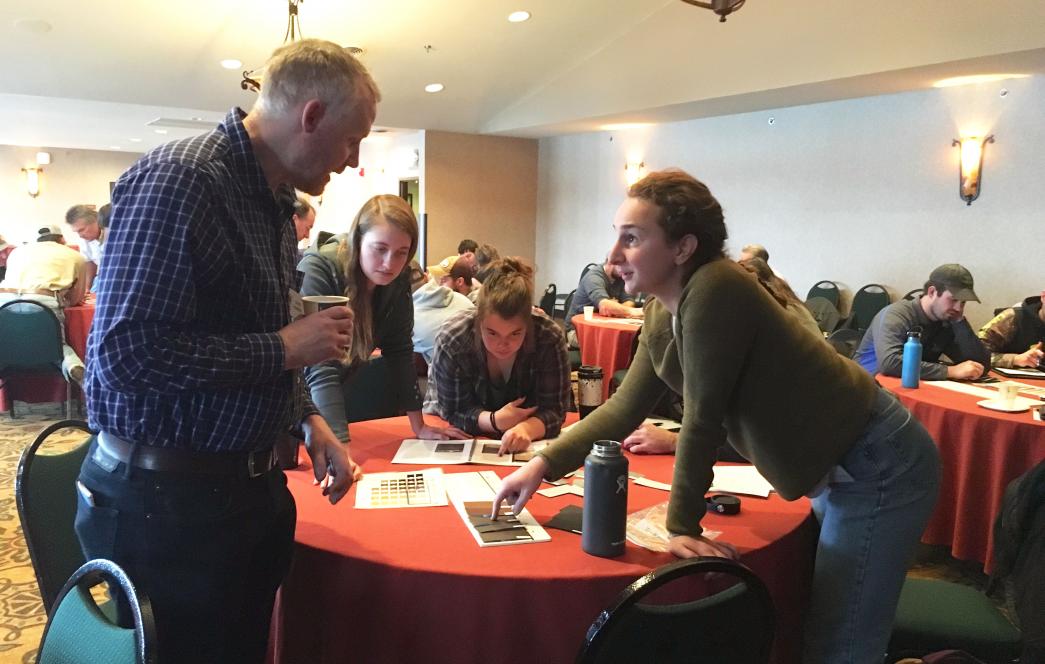 BWSR Academy offers hands-on training, peer learning
The 11th annual BWSR Academy brought together more than 450 conservation professionals from around the state. Attendees participated in 60-plus training sessions and workshops during the three-day event. New this year: an Outreach track geared toward developing communications and event-planning skills.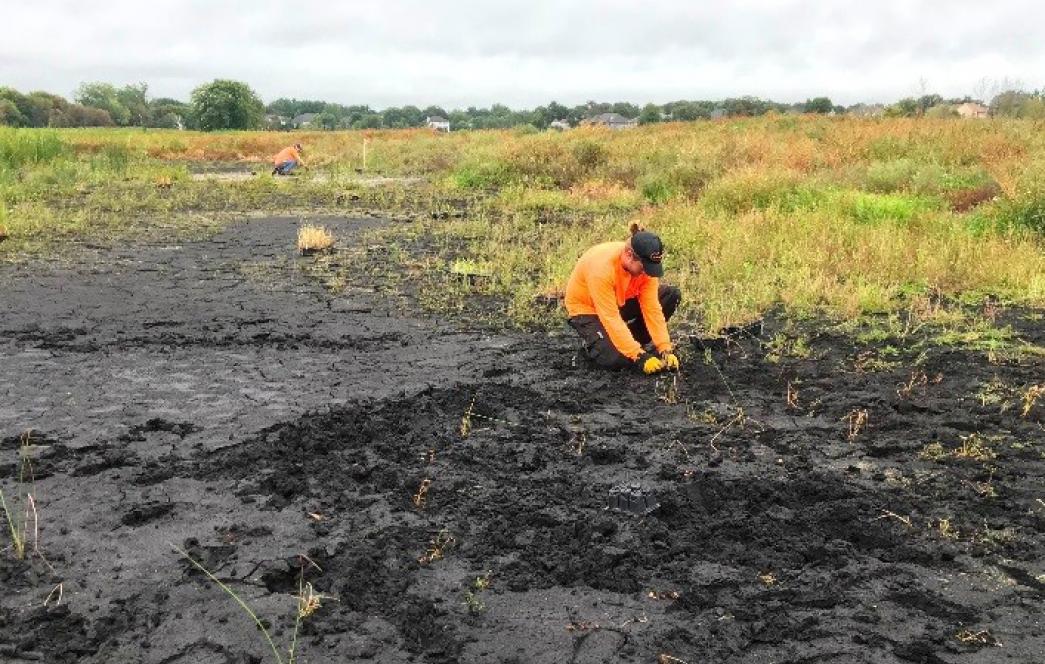 Andover partnership restores wetland
A wetland mitigation project in Andover created wildlife and pollinator habitat where a golf course once stood. The site adjacent to Coon Creek now provides wildlife-watching and outdoor education opportunities, along with wetland mitigation credits for public road impacts in the seven-county metropolitan area.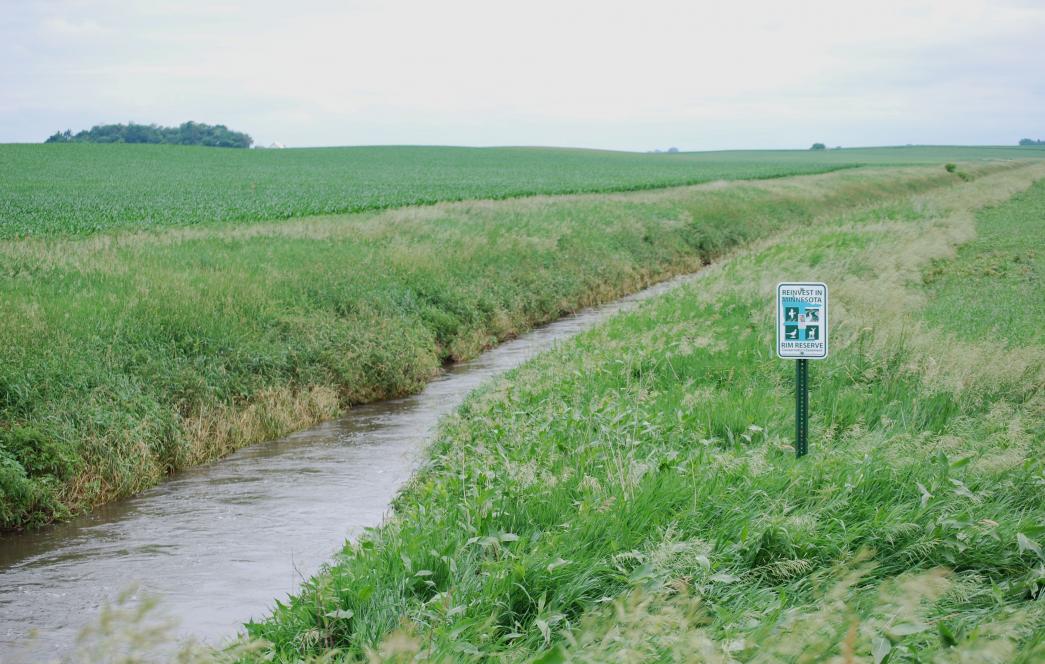 MN CREP protects more than 12,000 acres at 15-month mark
The Minnesota Conservation Reserve Enhancement Program (MN CREP) saw robust participation and landowner interest during the first 15 months of continuous signup, with more than 12,000 acres protected so far. The program's overall goal is to protect 60,000 acres of environmentally sensitive land in southern and western Minnesota. Currently on hold, enrollment is expected to resume following the passage of a federal farm bill.